"NUPI crisis caused by speculations." Baba Collins Awuzie.
9 min read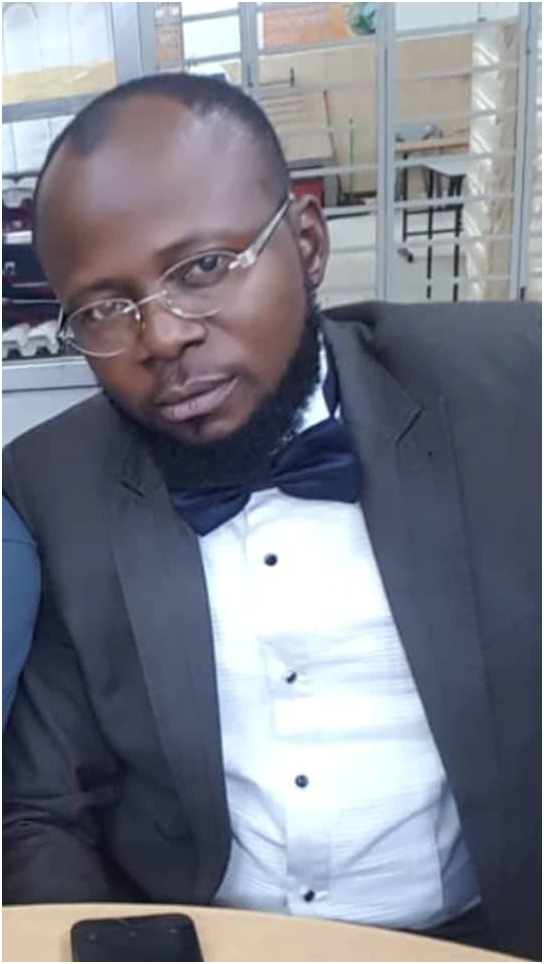 Mr Collins Awuzie, a Malaysian based Akalite and a top member of the now crisis-ridden New Umuaka Project Initiative NUPI, in this interview with Umuaka Times raised a number of controversial issues. The Ag  Secretary General/Director of Protocols & Logistics to a very large extent, debunked what Chie Ehirim said in a previous interview with Umuaka Times a couple of weeks ago.
Excerpts: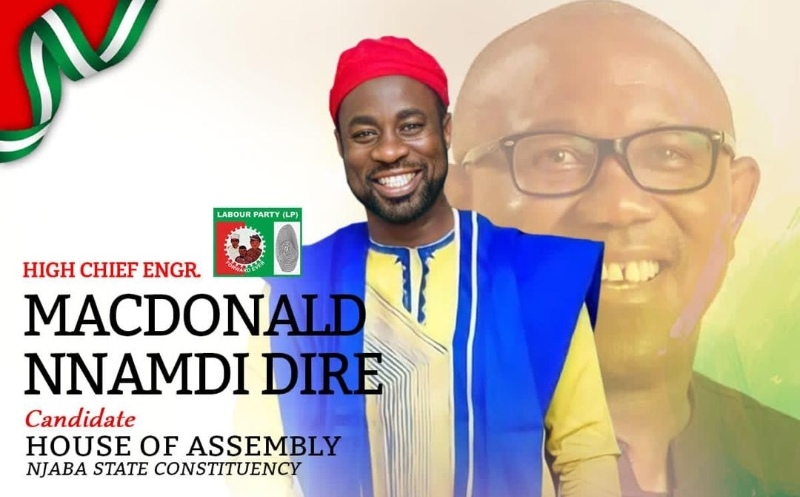 What is your view on the state of NUPI as at today?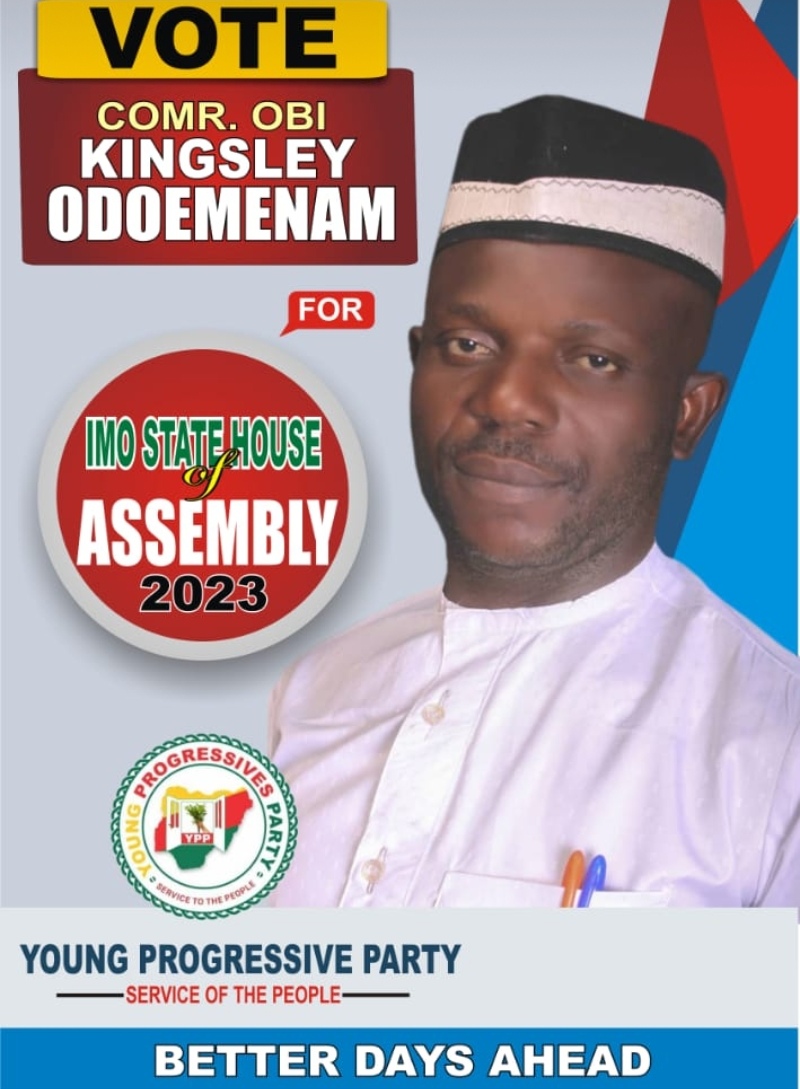 In recent time, the New Umuaka Project Initiative (NUP-i) has been going through a man-made crisis orchestrated to destabilize the organization and possibly supplant her leadership. The conspiracy and onslaught against the NUP-i and her Leadership was massive. What happened can best be described as an insurgency. There were calculated attempts to forcefully take over the Leadership of NUP-i unconstitutionally. Despite all that happened, we have been able to reposition the organization for greater performances. Dr Austin Agbahiwe has demonstrated leadership competence as a seasoned administrator and I can confirm to you now that NUP-i is bouncing back and emerging stronger.
Can you state how the NUPI problem started?
It all started during the COVID-19 lockdown. Following the State and Federal governments imposed lockdown and the attendant economic hardship, the Leadership of the NUP-i constituted a COVID-19 Task Force led by Dr Gertie Chimemeka Anyanwoke, a US based infectious disease expert. The Task Force did a lot of job ranging from public awareness and sensitization, distribution of facemasks, hand gloves, flyers, pasting of posters and distribution and placing of tap buckets at strategic locations round the 10 communities for frequent hand washing in line with NCDC protocols against COVID-19 pandemic etc.
Then followed by the sharing of palliative. The NUP-i COVID-19 Task Force bought 1,500 bags of 10kg rice. And this was where the trouble started. Some individuals started fighting perceived enemies. There was unfounded and baseless allegations against the leadership of the NUP-i; allegations of the Executive Council (EC) members taking 20 slots for their families. There was no such thing. We couldn't have taken any quantity of the rice we bought for the poor.
Really? Can you explain what happened then?
What happened was that the Task Force planned to give each beneficiary one bag of 10kg rice. However, the Task Force received from the 10 Presidents General (PGs) a total of 1,944 names/beneficiaries when we have only 1,500 bags of 10kg rice. Therefore, the better option was to give two beneficiaries a bag of 10kg rice and that led the Task Force needing additional names of beneficiaries.
Ok at this juncture, what did NUP do?
Consequently, the PGs were approached to supply more names from their respective communities but they refused and preferred that the remaining bags of rice be handed over to them. At this time, a certain number of slots have been allotted to each of the 10 communities. It was when the PGs refused to send more names to the Task Force that the EC members were approached to assist the Task Force get additional names. A few EC members gave names of beneficiaries to the Task Force but most of those names were already captured in the lists compiled by the Welfare Subcommittee of the Task Force. It is these names that our detractors refer to as 'executive slots and taking bags of rice meant for the poor'. Note that the few names supplied by some EC members were all Umuaka people who were truly in need of such help. None of them supplied names of family members or close relatives. Unfortunately, mischief-makers went out spreading wicked lies for reasons best known to them.
After the names had been compiled by the Welfare Subcommittee of the Task Force, the lists were published on the Subcommittee's platform for vetting and verifications. Thereafter, the lists were moved to the general platform of the Task Force for the same purpose before it was finally taken to the NUP-i General Assembly for final vetting, verification, and approval. Please, note that at each stage of vetting and verification, names that did not meet with the criteria for selection of beneficiaries were identified and replaced. It is quite unfortunate that after the rigorous processes the beneficiaries' lists were subjected to some group of persons chose to remain under the illusion that Mr A or Mr B submitted the names.
Do you really mean that the list was democratic and official?
I can comfortably assert that the list of beneficiaries for the NUP-i COVID-19 Palliative programme emerged from the General Assembly having gone through the processes enumerated above. Therefore, it is utterly wrong for anybody to hold that the names were supplied by a particular individual or group.
The Palliative distribution guideline was very simple and unambiguous. It passed through all the decision making stages which included the Leadership of the Task Force, the Task Force general platform, before it came to the EC chamber and finally to the General House for ratification.
The guideline provided for communities who wished to take delivery of the shares allotted to their community from our storage facility and move them to the Eze's palace for onward sharing to their villages to do so. It also provided for villages through their Chairmen and Women Leaders to take delivery of their village's slots directly for us if they so desired.
Somebody else somewhere did what he was not supposed to do or did not do what he was supposed to do. Who do you blame for the present crisis?
The major problem with these mischief-makers is that they make a lot of assumptions. The activities of the NUP-i COVID-19 Task Force was a near-perfect project. Dr Gertie Chimeke Anyanwoke and her team did an excellent job. And I'm glad I was part of that team. You must understand that people who criticize unconstructively can never perform more than the people they criticize when given the opportunity to lead. I also believe that nothing can be so perfect that there will not be any need to improve on it. It was the first time such programme was organized in Umuaka and I believe we can improve in subsequent programmes.
Having said that, let me state unequivocally that the former Deputy Global Administrator, Chief TJ Ehirim blew everything out of proportion when he made a widely circulated podcast that clearly impugned and maligned the Global Administrator, Dr Austin Agbahiwe and others. While that podcast was going on, he (TJ Ehirim) made a second podcast that constituted an elaborate audacious scheme to further defame Dr Agbahiwe for a reason I still cannot place.
Is it true that some bags of rice were allocated to the NUP-I executives as alleged by Ehirim during the palliatives?
This allegation is to say the least, most ludicrous and laughable. It is a disingenuous lie concocted from the pit of hell. Therefore, the allegation is hereby denied in its entirety. No bag of rice was allocated to any EC member. The list of communities and groups that were allocated with bags of rice was published on the NUP-i general platform and approved by the General Assembly. The EC was not in that list.
Do you have any problem on the choice of Dr Agbahiwe's house as the venue for the palliatives?
No. I do not have any problem with that choice. Those bags of rice were bought at a time when vehicles conveying food items were being attacked and impounded in transit as a result of scarcity of food all over the places. The Task Force was concerned and through its Welfare Subcommittee whose responsibility it was to take delivery of the rice for storage requested that the rice be stored at Dr Agbahiwe's house for security reasons.
And because the palliative was shared during the rainy reason, it was risky moving 1,500 bags of rice to another location hence we decided to use Agbahiwe's event center at Ibele. And this decision also saved cost of transporting the rice to any other location. It was done in good faith.
You read the Umuaka Times interview with Chief Ehirim, tell us the areas you do not agree with him if any.
Ordinarily, I wouldn't have responded to Chief Bede Igwebuike Ehirim's legion of lies in the said interview but for the sake of clarity I think I have to put the records straight in my capacity as the Organization's acting Secretary General and Director of Protocols & Logistics.
Let us hear you then.
First, he was never a member in good standing and therefore could not make any correct statement about the recent happenings in the NUP-i in the interview. The leadership of the NUP-i has always held our traditional rulers at a very high esteem. They were formally invited to the opening ceremony for the sharing of the palliatives. It is wrong for anyone to allege that any of the NUP-i leaders insulted the Ezes. Nobody did. What these guys do is to create enmity here and there, intimidate, harass, malign and put down anyone who does not agree with them. I am not going to waste time on what Bede Ehirim said, I wish to state that everything he said in that interview are all lies and that he is not competent to discuss issues concerning an organization he was not a member in good standing.
Will it be correct to say that some NUPI funds are missing? Can you explain better?
It is absolutely wrong to say so. One of the things that escalated the crisis in NUP-i was speculations. We just concluded the 3rd quarter General Assembly (GA) Meeting during which the Financial Director presented the financial report of the organization and thereafter the GA constituted an Audit Committee to audit the organization's accounts in the last 3 years.
Pastor George Izunwa has advocated for a government of national unity so as to bring NUPI back to life. Do you agree with him?
Pastor. George Izunwa is a man of God we all hold at a high esteem. He is that prophet with honour amongst his people. Any proposal that will restore peace and strengthen the organization is Ok by me especially when it is coming from him.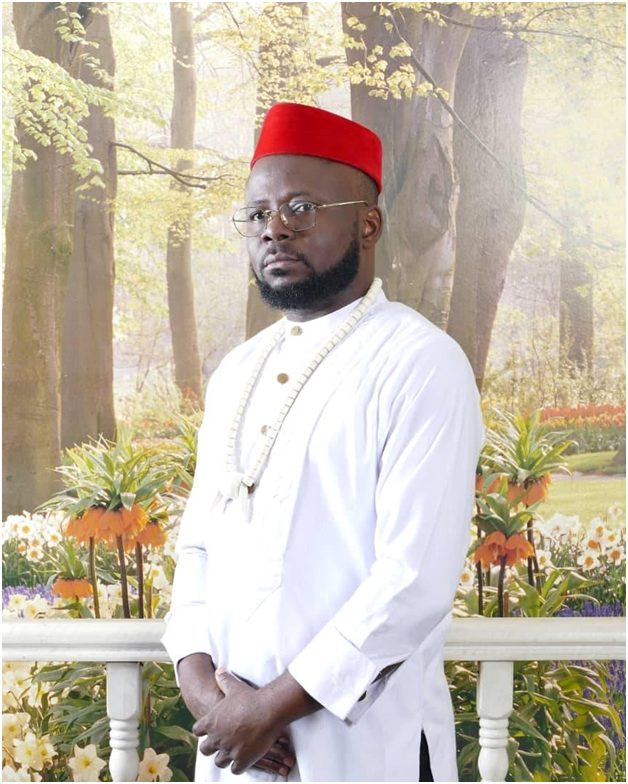 Will it be correct to say that NUPI is dead as at today?
No. The NUP-i is not dead. Though some individuals want it dead, buried and forgotten but that will not happen. The organization is bouncing back stronger than ever. Those working very hard to ensure NUP-i bounces back and stronger are far better than those labouring in vain to bring it down.
Dr Austin Agbahiwe as the president of NUPI is on the centre stage of this crisis, what type of personality do you think he is?
Dr Austin Agbahiwe is a role model. Even his detractors know he is a great leader. He is a reliable leader with a listening ear. He is a blessing to Umuaka communities. Those who are working very hard but without success to pull him down know he is a great man and they will not succeed. He is a man with God's grace and I don't need to tell you what happens to those who fight men with grace. I envisage grace of God disgracing those trying very hard to disgrace him.
Can you suggest a way forward for Umuaka and NUPI?
It is evident that the breakaway group is not interested in any genuine peace and reconciliation. They have continued their onslaught against their perceived enemies, dishing out legion of lies and doing everything possible to defame anyone who does not agree with them. They ran to radio stations and media houses in Owerri and sponsored malicious and false radio announcements and newspaper publications against Dr Agbahiwe and the leadership of the organization. They have also taken us to court and obtained an ex-parte order freezing the bank account of the NUP-i with Sterling bank Plc. All we have done is to defend their provocations and rebut their lies.
In your own view, how do you the new NUPI group operates?
They operate with so much anger and frustration, attacking individuals and NUP-i institutions. I'm afraid that intending leaders who go about it with such level of anger and hostilities do not perform well as leaders. Leadership must be conceived in love and not anger and hatred. They operate without any atom of decorum and civility.
What is your conclusion and final message to all Akalites?
I think I have good reasons to believe that what we are facing in NUP-i today is ideological differences.  Therefore, going forward, I will advise the splinter group to choose a suitable name that defines their vision and ideologies, draft their constitution and run their organization the way they deem fit. Unification of the two groups will not work because of ideological differences. There are so many things to be done in Umuaka, so we need more NUP-i like organizations. The solution is a peaceful schism.
Thank you very much for your time Comr Collins Awuzie.
Thanks a lot too.