Ozioma Worship, Nnamdi Dire meet at oghu dance in Isiozi.
2 min read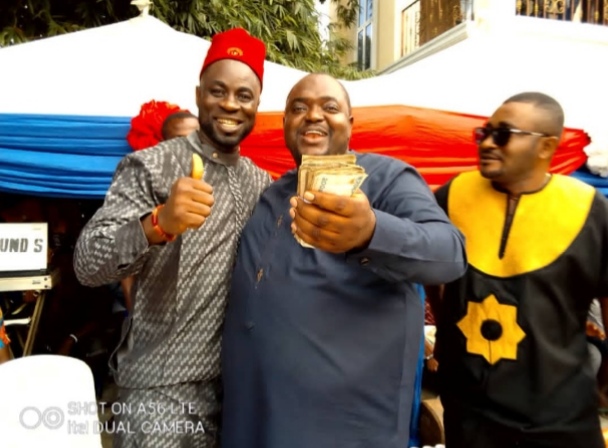 Two candidates from Njaba LGA Imo State who are contesting for the Imo House of Assembly to represent the local council at the State House of Assembly, Hon Macdonald Nnamdi Dire of Labour Party and Hon Ozioma Worship (Eze Ngwori) of All Progressives Congress APC, yesterday met and embraced each other at the historic oghu Umuokwaranwaneri youths of Isiozi Akah.
It can be recalled that local politicians in the last few weeks, devised the strategy of the celebration of oghu festival to woo voters and gather the endorsement of the people. Yesterday being 19 August 2022 was not an exception to the development. First, Ozioma Worship of APC appeared at Oghu Obiato Uba where he was given a heroic welcome before he finally went to Isiozi to witness the oghu. On getting to the oghu, the Labour Party candidate, Hon Nnamdi Dire was already seated with some top personalities which included the royal father of Isiozi Akah, Eze Victor Ijeoma, Chief Declan Dire, the Aririeri Mba 1 and a host of others.
With his entourage, Ozioma walked to the arena spraying money to the dancers until he got to the section where the oghu instrumentalists were seated. He stopped the oghu, greeted them all and went straight towards where Hon Dire was seated.
On seeing him, Dire stood up and both of them embraced each other and posed for a photograph for Umuaka Times. Shortly after the show, Dire went out with his entourage to Uba Umuezeala, the venue of Oghu Obiato where he also related freely with the people.