Pyrrhic victory: Tinubu Lacks Legitimacy to Govern Nigeria. By Olu Fasan.
5 min read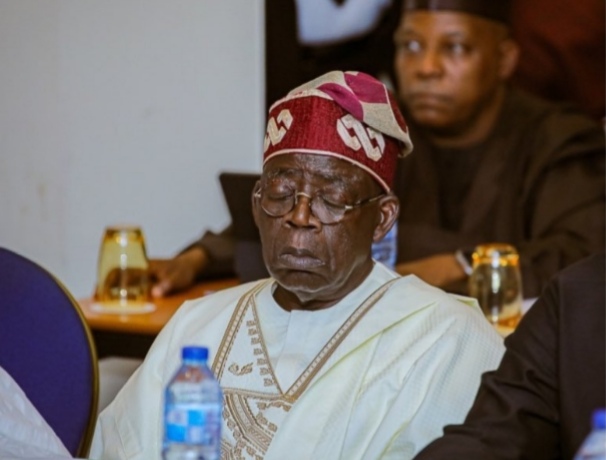 Last year, in his speech at Chatham House, the London-based international affairs think tank, Bola Tinubu made a profound statement that has come back to haunt him, casting a cloud over his declaration by the Independent National Electoral Commission, INEC, as the winner of February's presidential election.
In the speech, Tinubu said the Bimodal Voter Accreditation System, BVAS, required under the Electoral Act 2022, would deliver "the fairest and freest election" in Nigeria's history. His words: "This is particularly important because the next president of Nigeria have some tough choices to make and will not be able to do so with questionable electoral mandate."
That was profound and true. Yet, despite what's widely acknowledged as a fundamentally flawed presidential election, devoid of the anticipated use of BVAS, Tinubu says he has a "serious mandate" just because he's the beneficiary of the sham poll. But, truth is: as he said at Chatham House, because INEC failed to use BVAS as intended, leading to an election that wasn't free and fair, let alone being "the fairest and freest" in Nigeria, Tinubu has a questionable mandate, and lacks legitimacy to govern Nigeria.
We will return to the legitimacy issue shortly. First, a flashback. I repeatedly warned in this column that a Tinubu victory would bring Nigeria huge international embarrassment. I was right. The reactions of the international media have been quite negative.
In the London Times, Tinubu was described as "a wealthy kleptocrat", whose election means Nigeria "has replaced Muhammadu Buhari, an ailing northern octogenarian Muslim with a reputation for financial propriety, with an ailing southern septuagenarian Muslim with a reputation for lavish spending and corruption". In the Financial Times, a report says Tinubu "faced allegations of corruption and questions about his vast wealth", and a drug-related criminal forfeiture in the United States.
Such negative global perception of Tinubu's integrity damages Nigeria's international reputation but would now be worsened by his questionable electoral mandate. Which brings us back to legitimacy. Now, we mustn't confuse constitutional technicalities with legitimacy. Something can be technically constitutional but lack legitimacy. And, ultimately, it's legitimacy, not mere constitutional technicalities, that guarantees lasting peace and stability in a country. So, what's legitimacy?
Scholars distinguish between process or input legitimacy and outcome or output legitimacy. The former relates to the fairness, transparency and credibility of a process; the latter concerns the equity, justice and reasonableness of an outcome. On both counts, Tinubu's purported victory in last month's presidential poll fails basic tests.
Take process legitimacy. Every objective observer agrees that the process of the presidential election was fundamentally flawed, with INEC's failure to transmit results electronically and upload them on the INEC Results Viewing, IReV, portal. INEC itself has admitted that "issues of logistics, election technology and behaviour of election personnel at different levels" (for which read their connivance with electoral fraud) affected the presidential election.
Consequentially, the manifold irregularities eroded the credibility of the poll and the official results.
At just 27 per cent, the turnout was the lowest since Nigeria returned to civil rule in 1999. Why? Blame widespread voter suppression and INEC's operational failure, which disenfranchised countless voters. Beyond the voting disarray, there were significant irregularities with the counting of votes and transmission of results. The general view is that many of the results announced by INEC didn't match those from the polling units.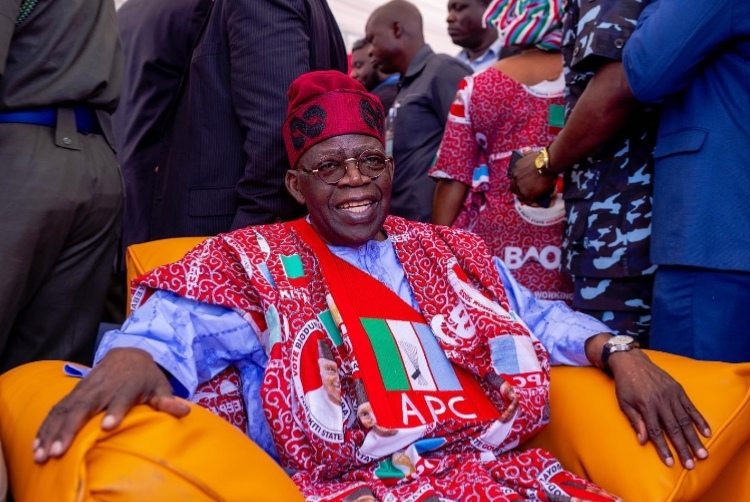 For instance, Yiaga Africa, the election-monitoring NGO, said Obi, not Tinubu, won Rivers State. It said Obi won 50.8 per cent of the votes, not INEC's figure of 33.3 per cent; while Tinubu won 21.7 per cent, not INEC's 44.2 per cent. Take Rivers State from Tinubu's tally and add it to Obi's, then Tinubu's only won 11 states, while Obi won 12 plus Abuja. Truth is: images suggesting that many of INEC's official results didn't pass the small test fundamentally undermine the credibility of the election and the legitimacy of Tinubu's mandate.
The Economist magazine says Tinubu won "a flawed election after a chaotically organised vote and messy count". In an editorial titled: "Nigeria's badly flawed election fails to set an example", the Financial Times says that "if Tinubu's victory is challenged, the court should take a long hard look." But would the judiciary?
In 2017, Kenya's Supreme Court nullified a presidential election even after world leaders had congratulated the "winner", yet heavens didn't fall. The same thing happened in Malawi in 2020. Sadly, Nigeria's Supreme Court lacks the courage, it seems, to cancel a presidential poll, however fundamentally and materially flawed.
Which brings us to outcome legitimacy. Truth be told, even if the court upholds Tinubu's "victory", he doesn't have outcome legitimacy. Think about it. He won only 37 per cent of the vote, the lowest winner's share since 1999. More people voted against him (16m) than for him (8.8m). He won only 12 of Nigeria's 36 states. He lost Lagos, Nigeria's commercial centre, and Abuja, Nigeria's political capital. Tell me, where's Tinubu's "serious mandate"?
Now, does Tinubu have a mandate for a Muslim-Muslim presidency? Absolutely not. You need massive support to claim a mandate for something so divisive in a diverse country. Yet, across the country, North and South, Nigerians overwhelmingly rejected Tinubu's Muslim-Muslim ticket: 16m voted against it; 8.8m for it. Even Kashim Shettima, Tinubu's Muslim running mate, was humiliated. Tinubu won only one of the six states in the North-East, Shettima's zone; only two of the seven states in the North-West, the core Muslim North!
Of course, those relying purely on constitutional technicalities would say Tinubu has a mandate for a Muslim-Muslim presidency. But how can 8.8m, who voted for his agenda, be more important than 16m who rejected it? Where's the legitimacy? Similarly, Tinubu, a Yoruba, lacks inter-ethnic legitimacy. He won no state in the South-East; only one (Rivers) in the South-South; and just seven of the North's 19 states. He was overwhelmingly rejected across Nigeria. So, where's his "serious mandate"?
*Fasan is a commentator on public issues.