The Dikes celebrate as Brittny graduates as medical doctor..
2 min read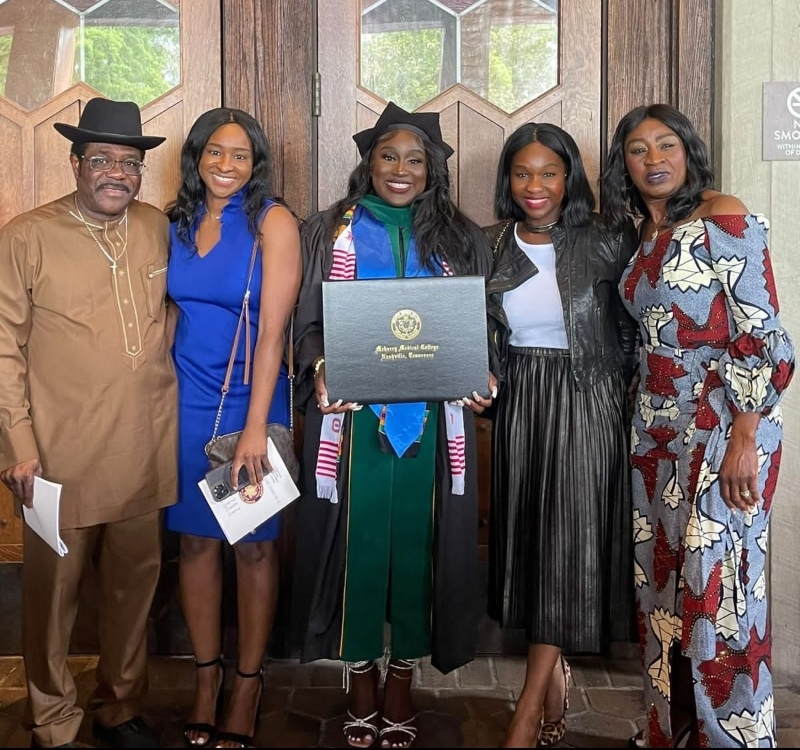 Miss Brittny Dike, the daughter of Mr and Mrs Vincent and Jacinta Dike, the parents of Uba Umuaka born world famous footballers; Bright Dike, Courtney Dike and Daryl Dike last week celebrated their daughter, Miss Brittny Dike who graduated as a medical doctor from Meharry Medical College School of Medicine and will soon proceed to University of California, Los Angeles for her residency program.
The US correspondent of Umuaka Times who monitored the event reports that Miss Dike's graduation came on May 20, 2023, after a four year serious academic pursuit that has totally paid off finally. Miss Dike majored in Pediatrics.
In a brief chat with the celebrator, she confirmed to Umuaka Times via a message she sent across to the newspaper thus. "Words cannot describe my excitement. I am beyond grateful and joyous to have achieved this great milestone. All of my success is the sum of the efforts of my village. I am grateful to God for all of my support and for those he has placed in my life."
On those she felt like thanking for their contributions, Doctor Dike wrote. "I would like to thank my parents for all of the sacrifices they have made to get me where I am today. I am appreciative of their wisdom and guidance. Without them, I would be nothing. I am thankful to my siblings for their continued support. Lastly, I would like to thank all of my family, friends, and teachers who have stood by my side and encouraged me throughout this strenuous process. It was not easy by any means, but by the grace of God it is done! Now I look forward to being the doctor of children and babies, a pediatrician!"
Mr Vincent Dike and his wife also took time to thank God for the love he has shown to the family both in academics and other activities of life.