Trouble looms as "motorcycle boys" form cult groups.
2 min read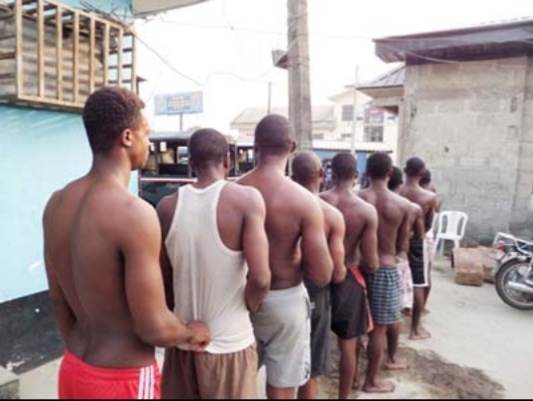 According to the indications that emerged last week, "motorcycle boys" in Umuaka have now formed cult groups and some criminal brotherhoods with the purpose of protecting themselves and advancing their criminal activities. The cult groups which operate like university cult groups have their members drown from all the 10 villages in Umuaka and beyond.
Umuaka Times got hint of this when a popular hotel owner confirmed that some "motorcycle boys" numbering up to 6 stormed his hotel with dangerous weapons to attack him and his workers after a "motorcycle boy" was sent out of the hotel for social misconduct.
The young hotel owner who told Umuaka Times that he knew some of the cult boys disclosed that he had already reported the matter to some local security groups in Umuaka Municipal Council for proper investigations.
Another source who spoke to Umuaka Times confirmed the existence of cult groups among the "motorcycle boys" in Umuaka as far back as 2019. According to him, the cult groups formed by the "motorcycle boys" are purely for criminal purposes. "It is through these cult groups that they invite their cult members from outside Umuaka to rob and dispossess people of their personal belongings."
For quite some time now, the "motorcycle boys" introduced a new pop culture in Umuaka and her environs. The culture which is totally foreign in all the nearby communities has to do with "motorcycle boys" forming a convoy of motorcycles after pouring powder on their bodies and driving from Umuaka to Ekwe, Amurie and sometimes Orodo, while celebrating the birth of a new born child. As they move, some of them have containers of powder which they spray on passersby without their permission. A source that spoke with Umuaka Times last week concluded that the whole exercise is demonic and warned people to avoid getting involved with such practices or accepting the powder. "They want you to believe they are celebrating the birth of a child but in some cases it is not true," the source concluded.
The fact remains that Umuaka Municipal Council has changed and seriously drifted from its norms. If care is not properly taken and interventions established as soon as possible, the worst may still be far away as this looks like the return of Animal Kingdom.