Umuaka community to wait more for new bank.
2 min read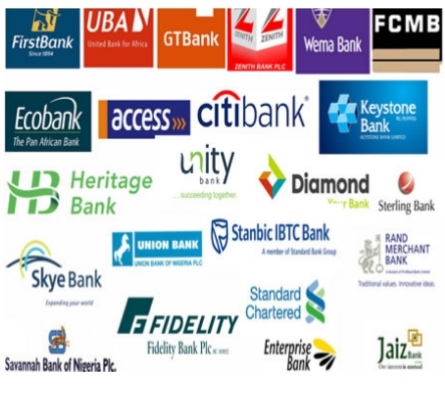 The dream of over 100 thousand population of Umuaka Municipal Council to have at least one or two other new commercial banks in the community may have to wait for many more years ahead if the findings made by Umuaka Times last week over the dream are anything to go by.
Umuaka Times took time last week to look into the clamour for more banks in the community and the call for more ATM machines if commercial banks would find it hard to establish branches in the community. According to an Umuaka born top banker who spoke with Umuaka Times last week, it was established that there was an embargo on commercial banks across the country concerning the opening of new commercial banks branches in rural areas. Based on this embargo, Umuaka was listed under rural areas. It was the Central Bank of Nigeria that placed the embargo and went further to direct the commercial banks across the country to use agent banking method like the use of POS to run banking transactions in such rural areas like Umuaka.
The Central Bank of Nigeria put up the measure because of the high rate of robbery attacks on banking institutions in semi-urban and rural areas across Nigeria. For Umuaka to have another commercial bank outside the UBA that has been there for more than 30 years, the embargo must be lifted. As it appears, Umuaka Times was also informed that the lifting of the ban may not come anytime soon.
On the allocation of ATM machines in some strategic areas in Umuaka, the banker who spoke with Umuaka Times on the subject also dismissed that. He told Umuaka Times that "any ATM machine you bring into Umuaka, the machines would have their feedings from Owerri almost daily. No commercial bank would be interested to take such a high risk of carrying liquidity from Owerri to Umuaka daily."
Over the years, many Akalites have been worried why top bankers in the community did nothing to bring more banks into the community. Some of the bankers tried to defend themselves at several fora but many Akalites did not adequately give them listening ears. For now, unless the embargo is lifted for more banks to come into Umuaka town and compete with UBA, it will remain a dream. Unless the embargo is lifted or Umuaka is listed as an urban city.
The Umuaka branch of UBA which has been in the community over the decades, solely attends to the banking needs of Umuaka, Amurie, Ekwe, Amandugba, Umundugba, Isu Njaba and more.