"Umuaka is the gift the Universe gave me". Lesley Agams.
10 min read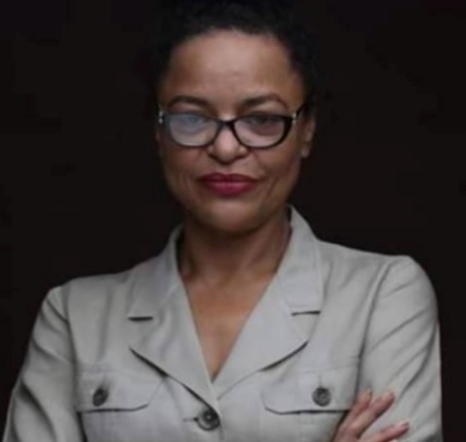 Human rights activist and international development expert Barrister Lesley Chinwe Agams needs no introduction among those who follow the international development trends and democracy in Nigeria. In this interview, Barrister Agams who remains the only woman in Nigeria to have won Man of the Year Award spoke on a wide variety of issues including the dreaded female genital mutilation, the role of women in a democracy and her home town Umuaka. 
Excerpts: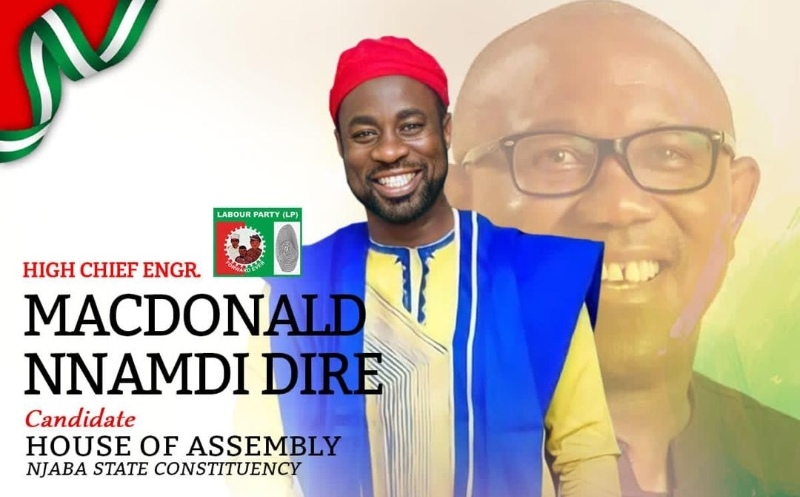 Barrister, where have you been? We have not heard from you in a long time?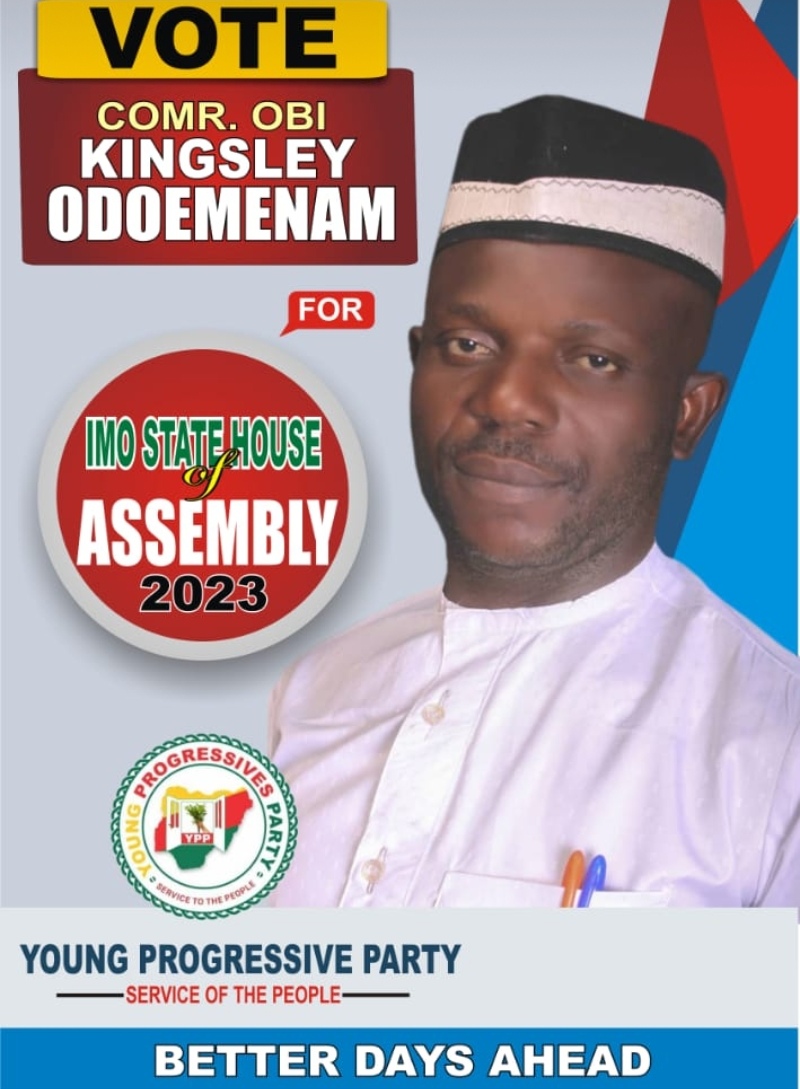 Some of you may have noticed my silence in the past year. In December 2021, I was involved in a ghastly car accident. It is true what they say, when you think you're about to die your life flashes before your eyes. Death would have been the best case scenario. A worst case scenario would have been treating extensive injuries at the mercy of Nigeria's healthcare system. That night my bones became rubber or titanium, I don't know which one, because they did not break despite the impact. Praise the ancestors! I delivered the Simon Okoro lecture on 29 December last year in severe pain and from my bedroom via Zoom. There was nothing going to make me miss that special honor and opportunity to engage with my brethren. After the lecture, I surrendered myself to recovery. It's been an enlightening journey. One year later, I still need physiotherapy for my shoulder but I am ready to resume the work we started in UmuAka with more passion, meaning and purpose than ever before. UmuAka is the gift that the Universe gave me. It is always my pleasure to serve.
Now that you are back, what are your plans for UmuAka, the Women's Crisis Centre and your various projects?
The past year has been a time of deep reflection for me. In 2021 I collected a wealth of data in UmuAka. In December 2021 I presented my findings and my vision during the Simon Okoro annual lecture tilled 'A New type Of Leadership For the 21st Century.' My resolve to pursue my vision for UmuAka as described during the 2021 Simon Okoro lecture is stronger than ever. It is both a privilege and an onerous responsibility.
My biggest achievement in 2021 was leading UmuAka to the Global Mayor's Challenge and I will continue where I left off. UmuAka is a city, known globally, it has abundant human resources, a mature market, Ime Afo and a history of self-help development. I will continue to do my best to attract international development financing and capacity building to UmuAka. The Women's Crisis Centre was equipped as a project office for UmuAka City by the UNDP but right now we need help from the community to both utilize it and to keep it open. Sadly, my one year of convalescence ground everything to a halt, including my legal practice.
Tell us what happens next as you resume work. 
As I resume work I'd like to ask my brethren for support to keep WCC operational. Our rent is due and we have nothing for our staff salaries. We need to retain our office manager and our project staff. We need a project manager to implement and grow the different components of our projects. Most development grants do not pay for operational costs, and expect that communities will support popular projects. For an individual, this makes maintaining a community based organization a challenge. I'd also like to ask my brethren for support to make the centre a sustainable hub for social enterprise and community development in UmuAka. By offering courses in proposal writing and project management we can train a crop of local social entrepreneurs and community experts while covering basic operational costs. Anyone that would like to support can contact me or go through UmuAka Times.
What do you think is the most urgent need in Umuaka?
UmuAka's most urgent need is capacity building and training. This is an excellent opportunity for WCC to build on what we have for the future. The opportunities are self evident. While UmuAka is home to about 100,000 people, the market serves between 200 and 300 thousand people in neighbouring cities. In UmuAka alone 36,000 residents are under the age of 14. At a ratio of 1:25, that means we should have 1440 teachers from preschool to senior secondary. We have a further 36,000 that are aged 15 to 29, roughly equal number of boys and girls, that require training and capacity building. Currently, boys seem to be taking out their anger at the system on women and girls in the community. What other training courses could WCC offer? And what local industry can our manpower support? Whether they are looking for opportunities locally, regionally, national or internationally they require training and support.
What is your view on Umuaka and medical care to the people?
Among other things, UmuAka with 100,000 residents should have 167 resident doctors and 400 resident nurses at recommended WHO ratios. Based on the data we collected, we do not even meet the Nigerian average doctor/patient ratio of 1:5000 or twenty doctors and 150 nurses in UmuAka's 10 medical facilities. Globally health workers are in high demand. What role can UmuAka play to fill the gap? WCC and myself hope to be key stakeholders in the process of making UmuAka a model sustainable city of the future.
Barrister, 2023 is just by the corner, do you have a preferred candidate at the presidential level?
Elections in Nigeria are a unique experience. In Nigeria having a preferred candidate at any level is an exercise in fundamentalism and sycophancy that does not seem worth the energy to me anymore. If the election system is manipulated what value does having a preferred candidate have? We need to put more energy into the electoral infrastructure starting from INEC, the courts, the Political Parties etc. It is an ecosystem. All the parts have to work together and right now that is in question. Instead what we have is an unhealthy glorification and focus on personality cults.
How do we make INEC work?
And this is just one part of the whole electoral machine. This is why despite growing Peter Obi's populist appeal, APC and PDP remain confident that he cannot win because they control the electoral process and who wins. Even Soludo has confirmed as much in his latest interview. I don't know what annoys me more, the fact that he knows, he knew, and is just going along with it, or the fact that both him and Peter Obi seem to have acknowledged that APGA was deliberately and very cynically abandoned.
What is your view on APGA?
My uncle, Chief Afams Agams, ran for the first parliament in Eastern Nigeria in the 1950's. He ran under the symbol of the Cock, so it is the Cock I follow, blindly, unconditionally and wholeheartedly. The Goddess will never forgive what southeast politicians did to our own party, APGA, even if God does. If APGA knew themselves would we have MASSOB? Or IPOB? Or any of the dozen splinter groups that now terrorize the south east?
Do you believe APGA can rise again?
The southeastern states have set themselves up for another sucker punch so they can cry victimization later and radicalize our underemployed youth. They have abandoned everything that made the Igbo states great to rumble at the center over power when they have no understanding whatsoever of power. APGA was our power, our bargaining chip, our ticket, our seat at the table. They cannibalized APGA for access to federal power, first with PDP and then with APC, which they are not getting anyway, so what was it all for? It is my desire to see the Cock rise again. Igboland thirsts for true leadership, the leadership of the Cock. It is a symbol and an idea and it had great meaning to the men and women that made it the symbol of Igbo political activism. The elections are around the corner. I'm sure everyone has a preferred candidate. May whoever is your preferred candidate win, since only one person can win, my prayer means absolutely nothing.
But I guess you will have no opportunity to vote because you will be an observer. Is that correct? 
You asked me whether I had a preferred candidate, not who was voting for or if I was going to vote. LOL. Most likely I will be observing how the elections are being conducted. The privilege of ensuring your votes count seems like a fair exchange for my one vote.
Why is it that women don't come out to contest for the office of the governor but they have been coming out for the office of the president? 
We have established the fact that elections and democratic governance in Nigeria are dominated and controlled by the APC and PDP. My analysis in 2015 elections showed that women are contesting, just not on PDP/APC platforms. And no other party ever wins elections, except for LP and APGA a handful of times. There are 18 registered political parties now and in 2015 there were 92. The political class that jumps from APC to PDP has all but ensured that only a preferred candidate of the party leadership can emerge as a candidate, and that is rarely a woman. And that is not only because of the expense involved.
In 2019 Natasha Akpoti ran for governor of Kogi State and was brutalized by the sitting governor, Yahaya Bello. Earlier this year, she married Udughan, a PDP godfather and is running for the Senate. May be in the next election cycle, she will run for governor again. I'm pretty sure she will. This scenario and its variations is played out in every state all over the country. States are petty fiefdoms run by gangsters. Politics in Nigeria is medieval and ruthless. Who wants to run against Hope Uzodimma, much less a woman? Only someone like him can run against him, so they can slug it out. Campaigns at all levels are brutal and violent and increasingly so. PDP and APC have normalized campaign violence and use of gangs, thugs and such like. Where do you think Trump got the idea to use the Proud Boys? Women that win tap have to into those power structures.
Do you see women candidates as serious contenders?
As for the women that have purported to stand for presidential elections, they were not serious because if they were they would have more than a cute manifesto and a fiery disposition. The fact that a woman candidate got only one vote in a primary suggests she made no political alliances whatsoever, not even with women. They showed a complete ignorance or rejection of political horse trading and got angry that women didn't vote for them. They just ran to prove a point, that women can run. They were playacting and they make it harder for women that are capable and sincere to come out and be taken seriously. It takes more than desire to be a credible candidate, for both men and women.
How do you rate Nigerian women on their resilience in running the home front ??
You tell me? How is your mom doing? It gets harder being resilient the older we get. Does she have a retirement fund or health insurance? Children used to be our retirement and health plan. We took care of them so they could take care of us. Now the world has changed. They say it's wickedness to expect your offspring to take care of you. And offspring say things like "Did I ask to be born?" Ndi ocha! Blessed are the children that do not listen to such ignorance. Remember how your mother struggled and hustled and suffered for you to survive and be somebody. Where are the rice distribution programs happening this Christmas?
Still talking of women, what is your view on female genital mutilation?
Female genital mutilation is a criminal offence under the Imo State Female Genital Mutilation (FGM) Prohibition Law No. 6 of 2017 and can attract a penalty of up to 14 years in prison or NGN250,000 fine. Or both. It's also a crime under the Imo State Violence Against Persons (Prohibition) Law No. 8 of 2021 where the maximum fine is increased to NGN500,000. Attempts to FGM attracts half the prison time and half the fine, that is 7 years or NGN300,000 fine, or both. Anyone that incites, abets, aids or counsels FGM is criminally liable for prison terms of 5 years and fines of NGN200,000. Even the woman that submits herself to FGM is liable under the Imo State VAPP.
Give us your brief experience of female genital mutilation.
When I was pregnant with my second son someone mentioned that if i have a girl she will be circumcised. When I asked why he said it would prevent her from being promiscuous. I told him that it's not true, female circumcision doesn't prevent a wayward girl from being wayward. The most wayward I knew in my life were often circumcised. It doesn't work. Why endanger the child's life now for an uncertain outcome? I told him I wouldn't let my daughter be circumcised. He said even if I didn't they would do it without my knowledge. I started praying for a boy. It was traumatic, I tell you. Now, if anyone says such a thing a woman can go straight to the police or social welfare or the traditional ruler and report the person. Women's Crisis Centre will be happy to support and protect anyone that is being coerced, forced or manipulated into FGM for herself or her children. UmuAka has always been a modern, enlightened and law abiding community. If anyone says "It is our culture," remind them that killing twins used to be our culture too. Our traditional fathers are educated, they should know the law. Or at least have a legal assistant that does. I'm sharing both laws for you to share with them. Ignorance of the law is no excuse.
The practice is still prominent in the country, why is it so?
My focus is on UmuAka first
How do we as Nigerians stop this practice?
In UmuAka the traditional fathers could send out town criers to announce that FGM is a criminal offence and the penalties that it attracts.
Is there any role faith0based organizations can play?
They can make similar announcements in church.
Are you aware that many women have been infected by this practice and others died?
Yes.
Would you recommend to the Federal Government to make FGM a criminal offence?
The bill for Violence Against Persons Prohibition (VAPP) was enacted in 2013 and passed by the House of Representatives (Nigeria) on May 14, 2015 and passed by the Senate of Nigeria May 14, 2015. It is applicable in FCT and has been domesticated by 34 states.