Dangerous criminals to be deported to Nigeria from UK.
2 min read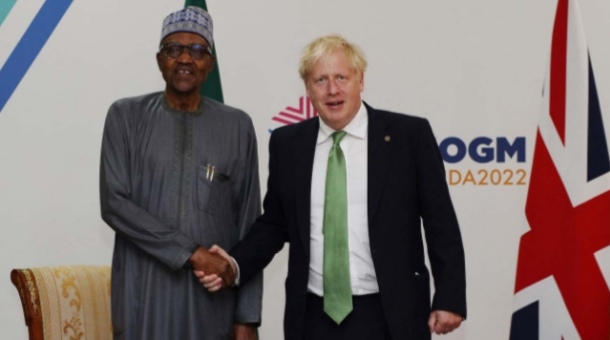 It appears that the spate of insecurity ravaging all the six geopolitical zones of Nigeria may very well go for a tip of an iceberg in time to come, considering the bilateral agreement Gen Buhari signed on behalf of Nigeria and the United Kingdom on Thursday last week. The agreement allows the British government to deport "dangerous criminals" to Nigeria in view of a new immigration plan by the British government.
Umuaka Times correspondent in the United Kingdom reports that the British Home Secretary, Priti Patel described the agreement as a landmark consensus which will fight the smuggling of criminals to the United Kingdom and tackle immigration crises.
In his own words,, the top British government official said. "Our new landmark agreement with Nigeria will increase the deportation of dangerous foreign criminals to make our streets & country safer," Patel twitted on Thursday last week.
On the day the agreement was signed, 13 Nigerians reportedly deported from UK. The deportation has indeed begun. Reports from some British newspapers disclosed that eight out of the deportees were those convicted of various criminal charges in the country while the remaining five were entered the UK illegally.
Patel further stated that "This landmark agreement will increase the deportation of dangerous foreign criminals to make our streets and country safer."
The news of this agreement between the two countries came as a huge shock to many Nigerians both in and outside the country as a result of the rising insecurity in the country. These is fear that those who are not Nigerians may most likely be deported into the country who would capitalize on the opportunity and cause mayhem.
Boris Johnson, the British Prime Minister also told newsmen that the UK will also send some illegal immigrants to Rwanda.