"My aim is to become the biggest producer of custard in Nigeria." Collins Nwokorom.
2 min read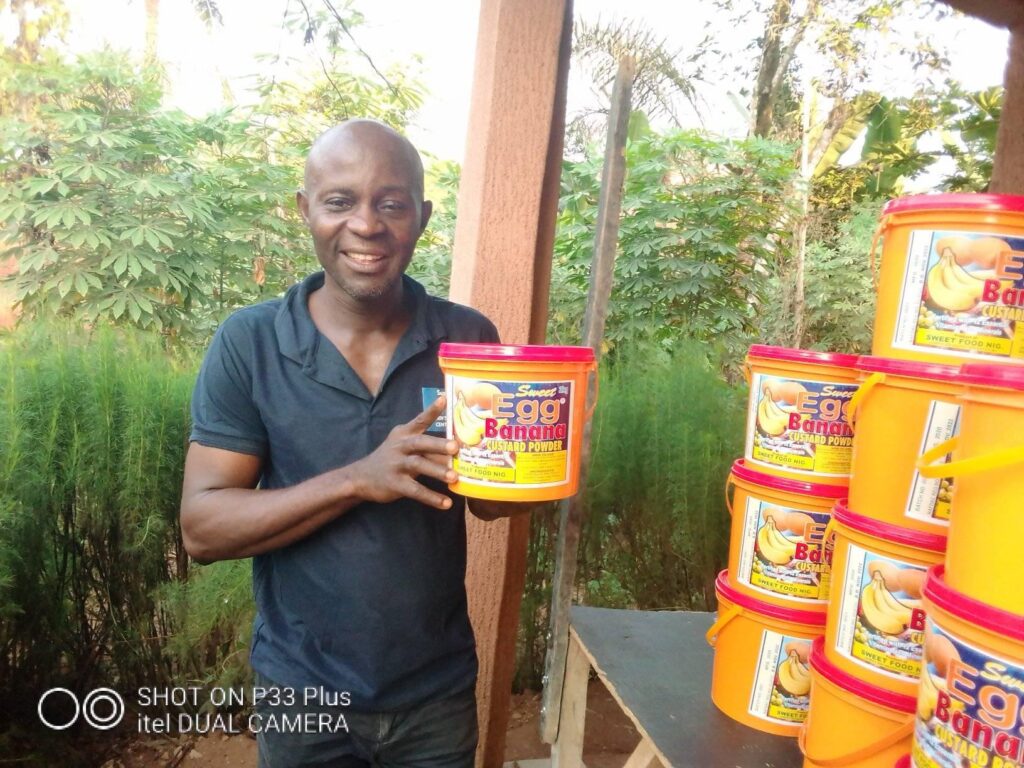 Easy going Collins Nwokorom from the look of things, is a standard example of a young man who wants to create job and wealth for the nation. Nwokorom is a producer of custard whose production outfit is based in Umuaka. He is from a village called Achara where his factory is located. When Umuaka Times met him last week in his factory, the young manufacturer was very happy to welcome the Umuaka Times team.  A look at his products really shows that the guy meets up to international standards. One may assume that the custard was imported into Nigeria from Asia or Europe but it was indeed produced in Umuaka.
The product known as Sweet Egg Banana Custard, according to the man behind the production, is already making waves in Umuaka, Orlu and Owerri.  In a  video interview with Umuaka Times which went viral last week, Mr Collins Nwokorom lamented that due to shortage of funds, he is not able to meet up to the demands of his customers.
Narrating the journey that led him into production, he told Umuaka Times that he read political science and searched for job but could not find any; he then went for seminar where he was taught how to produce custard. He further advised other Nigerians caught in that trap of looking for white collar jobs to calm down and create the jobs themselves. He finally told Umuaka Times that he can train some youths to be doing what he is doing if they show interest.
In his conclusion, he regretted that shortage of funds has indeed made his business to slow down. He appealed for a loan from some Akalites etc.