Pa Eugene Amakodike buried amidst praises.
2 min read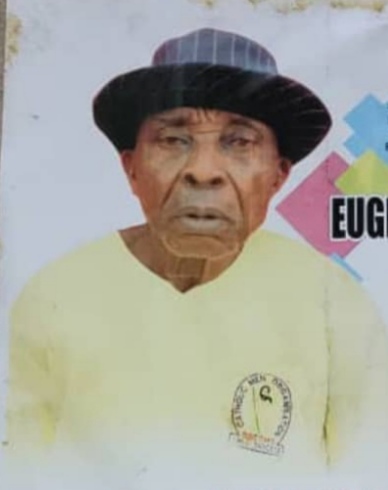 Pa Eugene Amakodike, an Umuezeala Uba born elder and community leader who passed away a couple of months ago, was buried in his home town Umuezeala Uba Umuaka in Njaba LGA Imo State. The burial ceremony which was held on Wednesday September 20, 2023 attracted the presence of many individuals, groups, friends, well-wishers and faith based organizations.
According the a brief summary of the burial Umuaka Times gathered from Mr Chimuanya R. Amakodike who spoke on behalf of the Amakodike family, the burial went successfully well and there were no glitches of any sort.
Umuaka Times gathered that the youths and Catholic community in Uba trooped out in their large numbers to pay their last respect to the man who was seen as a symbol of truth and justice. The confirmation of this claim was when the requiem Mass for the repose of the soul of Pa Amakodike was held at the famous Nne Enyem Aka Shrine. Umuaka Times gathered that a large number of Catholics and others were present during the Mass.
The congregation also took part during the graveside prayers and stayed till the end of the internment. Many who knew Pa Amakodike very well during his 94 years sojourn on earth praised the man for being honest, straight forward and positive minded throughout his lifetime.
While speaking with Umuaka Times, Mr Chimuanya Amakodike thanked all those who participated before, during and after the burial and stood by the family from the day the announcement that Pa Amakodike has died was made. He specifically thanked Umuisii, Umuezeala and Uba communities for their respective roles. He thanked the Achara community, the maternal home of the late Pa Amakodike for her special role and assistance.
Those who could not make it to the family during the time of the burial were also mentioned by Mr Chimuanya Amakodike for their respective roles.
Another group of persons commended was from Owerri which comprised of the relations, business associates and friends of Mr Chimuanya Amakodike.
He thanked them immensely for making out time from their busy schedules to come and mourn with the family.