Parents worried as brothel business booms in Umuaka.
3 min read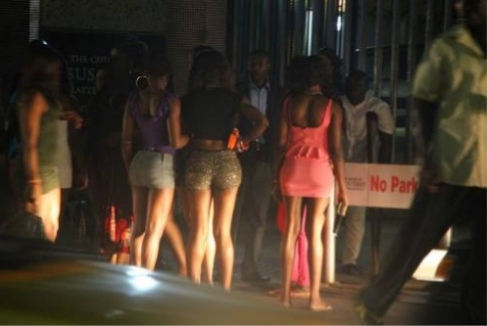 Commercial sex business investors may have made Umuaka Municipal Council their new found land. Many villages in the old Umuaka town now have brothels where girls as young as 15 years old and slightly above, practice prostitution. The little girls who engage in such sexually commercial activity are suspected to be secondary and post- secondary school students who as a result of ASUU strike and other pressures, decided to look for money to keep body and soul together through alternative means.
In a recent development, Umuaka Times visited some of the brothels in town and made some seriously disturbing findings. Most of the little girls known as commercial sex workers CSW, have also gone into the consumption of dangerous substances and alcoholism. This is despite the conspicuous notice at such places that the use of hard drugs in such places is not allowed.
Concerning the use of drugs, the male patrons of the CSWs who are mostly in their early and mid 20s are said to be the ones luring the young CSWs into drug use. The male patrons of the CSWs are the people known as "motorcycle boys" in Umuaka. It is seriously believed that 18 out of every 20 "motorcycle boys" are hooked on drugs such as SK, cloud, arizona, weed mkpuru mmiri and more.
Umuaka Times cited some brothels located in Afor Umuaka, Obinwanne, Achara, Ugbele and Amakor. Unconfirmed speculations Umuaka Times encountered last week, held that there may be more in other villages which Umuaka Times is yet to confirm. The little girls who do the sex work business usually dress to kill at day time whenever they come out to run some personal deals in town. Some wear very short skirts and shorts with different hairdo and leg chains. On display are their highly expensive phones as costly as N100,000 and above.
Umuaka Times also discovered that the brothels were located very close to residential areas in their host villages. Some parents who spoke with Umuaka Times on the issue expressed deep concerns over the safety of their children sharing the same neighbourhood with CSWs and their patrons. One of the parents who spoke with Umuaka Times on the conditions of anonymity lamented thus; "How can we train our children in this environment? When they come out in the morning, they see small girls within their age range doing prostitution and consuming hard drugs? How can we cope with such high level of immorality? Our royal fathers should do something about this."
This trend is not only affecting Umuaka alone. Umuaka Times investigations also showed that Ekwe, Isu Njaba and some other neighbouring towns are struggling with how to cope with brothels as their next door neighbours. The brothel girls on the other hand, are happily doing their business with no regards to side talks. They smoke weed openly, drink and usually engage themselves in seductive dance steps anytime their in-house DJs start to blast music. From the way they have patterned their lives, it appears they are smiling to the banks weekly. This may most likely be the beginning as many more girls are picking interest in the business. Almost every week, new under aged girls arrive Umuaka for the purposes of the booming and risky commercial sex business.
There is an urgent need for an intervention. At least, to safe the under aged girls deceived into the world's oldest profession by their madams.