N500 million launching: The Abiakwes congratulate Obinwanne.
2 min read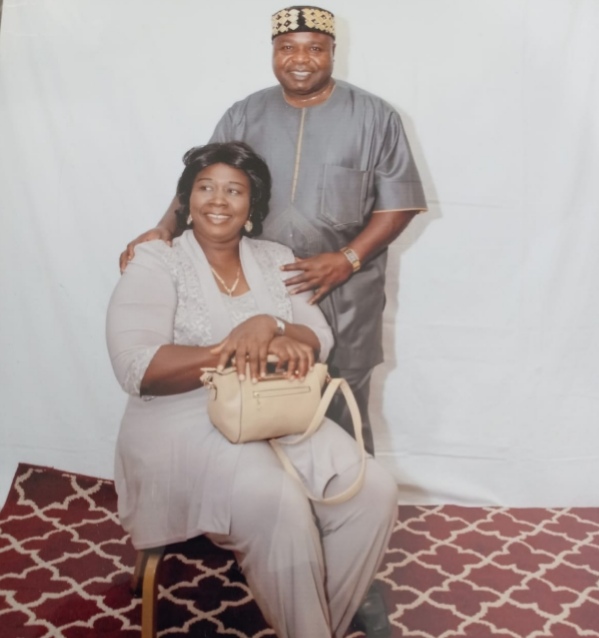 Mr and Mrs Charles Abiakwe have congratulated the royal father of Obinwanne Umuaka Autonomous Community, Obinwanne Catholic community and the entire people of Obinwanne and their friends and well wishers for the successful conduct of N500 million launching which took place on Sunday September 18, 2022 at St Patrick's Catholic Parish Obinwanne Umuaka in Njaba LGA Imo State.
The couple who lives in America sent in the congratulatory message via the Umuaka Times correspondent in America in a press statement they issued last week.
In the message, Mr Abiakwe wrote; "I, Noble Sir Charles and my wife Noble Lady Stella Abiakwe congratulate the friends, well wishers, and the good people of Obinwanne Umuaka Autonomous Community on their responses to this clarion call to the inaugural process of St Patrick's Catholic Community Obinwanne. I recall that it was barely at the first quarter of this year 2022 that the Church Community in Obinwanne set up the finance committee which I am piloting the affairs. And since then, the Lord Almighty has been showering His grace and blessings in various ways to achieve the goal and objectives."
The Abiakwes most profoundly thanked the royal father of the community HRM Eze Justin Ezeala whom they described as "Odogwu kariri Odogwu" and others who worked for the project especially the Central working committee chaired by Sir Julius Igboeche and all the sub committees working tirelessly towards this project.
The couple who made a donation of N1million during the event also thanked Sir Sydney Okpoko, Sir Chibueze Nganwuchi, Chief Sir Oliver Nwariwe, Lady Damaris Okpara and Engr. Vernatius Ihenakwe who are the members of the finance committee.
In the concluding part of the press statement which was signed by Mr Abiakwe on behalf of his wife, they reminded the people of Obinwanne that "As we progress on the road to the main Inauguration of the Parish on November 18, 2022, I wish to remind all that the "seed sowing" is ongoing. It is captioned "Aha m efule". He finally prayed to God to continue to bless the people of Obinwanne and also protect them from all forms of danger.