Perry Ekwunazu congratulates Emma Nwanyanwu.
2 min read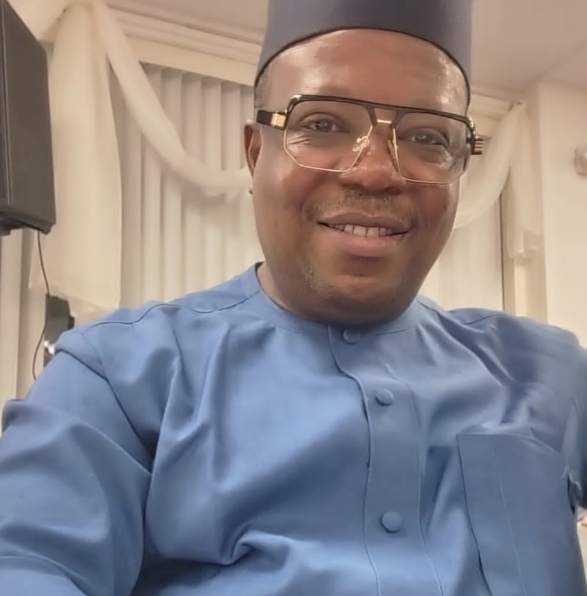 Dr Perry Uche Ekwunazu, businessman, world class pharmacist and politician has congratulated High Chief Emma Nwanyanwu for the chieftaincy titles bestowed on him on December 30th 2022 by the traditional ruler of Uzinaomi community, HRM, Eze A. Romanus Obasi Uwanawanti, the Uzi the Second of Uzinaomi of Ihite Uboma LGA Imo State.
Ekwunazu who is a US based philanthropist, chieftaincy title holder, secondary school classmate of Chief Nwanyanwu and a top community leader, congratulated the couple when they paid a courtesy visit to him in his country home of Amiyi-Akah Autonomous Community, Umuaka Municipal Council on Sunday 15 January 2023.
While welcoming Chief Nwanyanwu during the visit, Dr Ekwunazo in a deep expression of joy, told them jokingly, "welcome to the club." Others who were present during the visit which has been tagged An Evening With Perry, stood up and welcomed the couple to the event. Chief Nwanyanwu went round and had a handshake with other guests who were already seated. Each of the guests demonstrated their appreciation of their arrival.
Continuing on his message, Dr Ekwunazu expressed deep and sincere happiness that another of his classmates and friends has been recognized in another town because of the positive changes he has made and continued to make in the society. He emphasized on the need for the youths of Umuaka to continue to make meaningful strides to the society at large because the rewards are highly encouraging.
Chief Emma Nwanyanwu during his response, thanked Dr Ekwunazu and every other person present at the Evening With Perry. He gave the whole glory to God and promised to continue on his good path. He described the chieftaincy titles as an opportunity to work harder in order to meet the challenges of today's world and chieftaincy affairs.