Police arrest police over extortions in Imo.
2 min read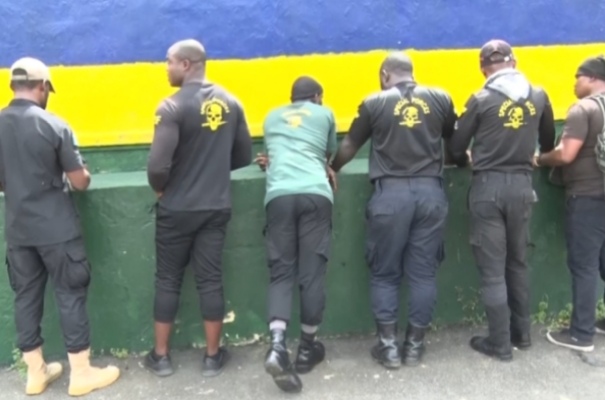 A combined team of police men, NDLEA and National Security and Civil Defence Corps NSCDC, has been arrested for extortions amounting to millions of Naira. A petition the Imo State Police Command received from a victimized member of the public alleged that the sum of N360,000 meant for his school fees was illegally deducted from his account by the team through the help of a POS operator. The Imo Police Commissioner, Mohammed Barde while addressing the press on the matter, disclosed that 3 NDLEA operatives, 2 officials of the Nigerian Security and Civil Defence Corps, a police inspector and some other operatives and being investigated for this crime.
A victim, Mr Chidera Obiji who spoke to newsmen during the parade of the security men disclosed that any time he was traveling along the Umuaka road, he usually would see the arrested police officers where they forced some well-dressed youths with expensive phones on the ground torture them and force them to transfer large sums of money to them through POS device. Obiji further told newsmen that his brother was forced to part with the sum of N360,000 under duress by the arrested security officers.
Another victim of the extortion claimed that he was tortured, handcuffed and forced to pay the sum of N2 million in order to secure his freedom. He further confirmed that after he pleaded to pay N1 million, the police men agreed and the money was then transferred to them by POS.
Top officials of the police and NSCDC who commented on the issue condemned the act in strongest terms and promised that any of their men found guilty of the crime would be dealt with according to the law.
It can be recalled that many Umuaka youths have so far been illegally arrested at different times and they eventually lost millions of money to the alleged team. A couple of months ago, an Umuaka youth named Mr Onyinyechi (Onyeego) Okebaram was shot dead at close range when a combined team of police etc invaded Obinwanne Umuaka community. Several complaints have so far been lodged by some Umuaka youths following similar extortions going on in the community any time such combined team arrives the community.
The Imo State Police Command has since begun full investigations into the crime.